Join the global movement for the free and fair access to kratom.​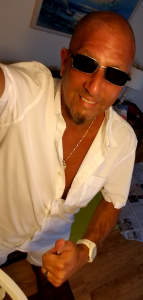 "In 2011 I weighed 290 lbs (roughly 132 kg). I hadn't been able to exercise for 11 years so I just kept putting weight on. I was at my heaviest when I finally found Kratom."
Read More »
Mitragyna speciosa (ketum, kratom or kratum, Thai: กระท่อม) is a tropical deciduous and evergreen tree in the coffee family (Rubiaceae), native to Southeast Asia, Indochina and Malesia floristic regions. Its leaves are used for medicinal properties.
M. speciosa is indigenous to Thailand and, despite growing naturally in the country, has been outlawed for 70 years and was originally banned because it was reducing the Thai government's tax revenue from opium distribution.
Join the discussion about kratom in Europe. Find valuable tips and tricks from inside the country!
Countries with prohibited or questionable legality
Unfortunately, kratom has been banned in some countries. While there has been great strides towards accepting this plant, there is still work to be done! Read our list below for countries you should not travel to or be very careful with kratom.