Where to buy kratom in Cyprus
Shipments are allowed when sent from an European Union member state where kratom is legal, regulated by the EU customs union in the Lisbon Treaty.
National drug strategy & laws
Cyprus' National Strategy on Illicit Substances Dependence and the Harmful Use of Alcohol provides the overarching political framework and priorities for 2013-20. It aims to reduce the demand for and supply of drugs and reduce the health and social risks and harms caused by drugs and alcohol. The strategy is built around five pillars: prevention; treatment and social reintegration; harm reduction; supply control and regulation; and international cooperation.
In Cyprus, drugs are classified as A, B or C according to their level of harm, with Class A drugs causing the most harm. Penalties for drug use in Cyprus extend to life imprisonment for all classes, but a life term has never been imposed. Possession for personal use is regarded as a serious criminal offence.
In 2003, quantity thresholds for personal use were introduced; possession of a quantity of a substance above the assigned limit may lead to the presumption that the person intended to sell the substance.
Since 2011, Cyprus has implemented an approach that controls generic groups of substances. The procedure is supported by an ad hoc committee operating under the Cyprus National Addictions Authority, comprising experts from different public services.
National treatment policy
The treatment-related goals of the current National Strategy on Illicit Substances Dependence and the Harmful Use of Alcohol and the related action plans emphasise increasing treatment accessibility and the provision of treatment for specific groups, such as migrants, women and drug users with a dual diagnosis. Measures taken in pursuit of these goals have included adding low-threshold services to treatment centres, extending the working hours of treatment centres, implementing a protocol for referring soldiers to drug treatment and introducing legislation for the provision of alternatives to incarceration.
The National Addictions Authority is responsible for the accreditation, evaluation and coordination of all programmes, actions and activities related to drug treatment, whether they are carried out by governmental services, non-governmental organisations (NGOs) or the private sector. It may also provide some funding to these programmes, actions and activities.
OST is offered by two main specialised drug treatment service units, two hospitals linked to the main units and one private clinic. The substances currently used are buprenorphine-based medication, oxycodone and dihydrocodeine, while methadone is used only for detoxification purposes.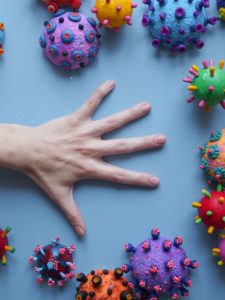 A recent study conducted by numerous accredited researchers have found that kratom (Mitragyna speciosa) has significant potential to alleviate COVID-19 pain. Considering that many health
Read More »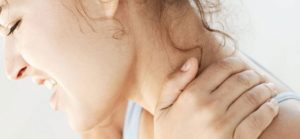 Is kratom effective to treat fibromyalgia? An honest discussion about the benefits kratom can provide to the ones suffering with the strong pains from this disease, including stories from people that found in kratom a relief to deal with their fibromyalgia.
Read More »

Vienna, Austria, 2020 "In reviewing a series of World Health Organization (WHO) recommendations on cannabis and its derivatives, the Commission on Narcotic Drugs (CND) zeroed-in
Read More »