Where to buy kratom in Belgium
Shipments are allowed when sent from an European Union member state where kratom is legal, regulated by the EU customs union in the Lisbon Treaty.
National drug strategy & laws
The drug policy of Belgium is defined in two key policy documents: the Federal Drug Policy Note of 2001 and the Common Declaration of 2010. The Federal Drug Policy Note was adopted as a long-term policy document and focuses on both illicit and licit substances, including alcohol, tobacco and psychoactive medicines.
The main goals of this document are the prevention and reduction of risks for people who use drugs, the environment and society as a whole; these goals are organised across three pillars: prevention and early intervention in drug consumption; harm reduction, treatment and reintegration; and enforcement.
Unlike selling and/or possessing controlled substances, the use of controlled substances is not mentioned as an offence in Belgian drug laws. In 2003, personal possession of cannabis was differentiated from the possession of other controlled substances.
For drugs other than cannabis, Belgian law punishes possession, production, import, export or sale with 3 months' to 5 years' imprisonment and an additional fine of EUR 8,000 to EUR 800,000. In various specified aggravating circumstances, the term of imprisonment may be increased to 10, 15 or even 20 years (with an optional fine).
Until 2017, new psychoactive substances were added individually to the list of controlled substances. However, the law was adapted to allow generic group definitions of controlled substances to be listed, and the Royal Decree of September 2017 implemented this classification with the addition of several generic groups.
National treatment policy
The Federal Drug Policy Note of 2001 specifies that treatment services should be based on a multidisciplinary approach that is adapted to the complex bio-psychosocial problem of drug dependency. In Belgium, competences concerning treatment are split between the federal and federate governments, but they are coordinated at the national level.
A range of services for drug use treatment and/or healthcare are available in a large part of the country, except in the German-speaking community, where there are no specialised treatment centres for drug users.
In Belgium, general practitioners (GPs) remain the first-line health services for users to access drug treatment, while in the French Community they also play a central role in diagnosis and the prescription of OST. Both methadone and buprenorphine are available for OST. Recently, online treatment interventions have also become available. The number of people receiving OST has been decreasing in Belgium since 2013, and it is estimated that around 16 500 people received OST in 2017. The majority of OST clients receive methadone.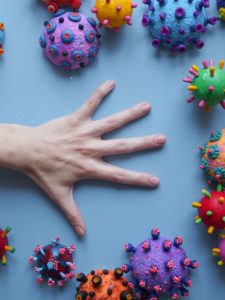 A recent study conducted by numerous accredited researchers have found that kratom (Mitragyna speciosa) has significant potential to alleviate COVID-19 pain. Considering that many health
Read More »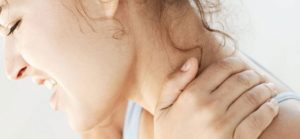 Is kratom effective to treat fibromyalgia? An honest discussion about the benefits kratom can provide to the ones suffering with the strong pains from this disease, including stories from people that found in kratom a relief to deal with their fibromyalgia.
Read More »

Vienna, Austria, 2020 "In reviewing a series of World Health Organization (WHO) recommendations on cannabis and its derivatives, the Commission on Narcotic Drugs (CND) zeroed-in
Read More »