Where to buy kratom in Ukraine
As kratom is a legal substance in Ukraine, it shouldn't be an issue finding an online vendor that ships it to the country.
National drug strategy & laws
The Strategy of the State Drug Policy for the Period up to 2020 was approved by the resolution of the Cabinet of Ministers of Ukraine on 28 August 2013 and indicates a significant turning point in the activity of state institutions to counter drug addiction and drug-related crime. The main tasks of the strategy are to reduce drug supply and demand from the non-medical use of drugs, to reduce the level of use of these drugs, and to strengthen the health of individuals, while ensuring that these actions do not interfere with human rights principles, and provide reliable protection of public health and state security from the threat of drug addiction and drug-related crime.
The coordination mechanism is the responsibility of the MoH, which ensures cooperation between governmental authorities and non-governmental institutions to increase the efficiency of state policy implementation in the area of the circulation of narcotic drugs, psychotropic substances and precursors, combating their illegal circulation and fulfilling international commitments.
The MoH is the main executive authority for defining and implementing state policy related to the circulation of narcotic drugs, psychotropic substances, their analogues and precursors, and counteracting their illegal circulation.
Two laws govern state drug policy: the Law of Ukraine 'On narcotic drugs, psychotropic substances and precursors' and 'On the measures of counteraction to the illegal circulation of narcotic drugs, psychotropic substances and precursors and to their abuse'. The first of these primarily addresses administrative and regulatory rights and obligations, while the second sets out the penal liability for abuse and supply-related offences.
Offences related to drug supply and use are defined in Articles 305–320 of the Criminal Code of Ukraine, and also in the Administrative Code. Threshold quantity limits are defined by the Decree of the MoH of Ukraine No 188 of 1 August 2000, 'On approval of charts of small, large and especially large amounts of narcotic drugs, psychotropic substances and precursors that are in illegal circulation'. The use of drugs in private in Ukraine is not considered a criminal act, but drug use in public places, or in groups in educational, sporting or cultural places, is punishable by imprisonment of up to three years, according to the Criminal Code (Article 316).
National treatment policy
The treatment of drug dependency, rehabilitation and re-socialisation of drug users is provided by the state healthcare facilities of the MoH and social care facilities of the Ministry of Social Policies, which, according to protocols, are entitled to provide medical help to individuals with mental and behavioural disorders caused by the use of psychoactive substances. Some non-governmental organisations also provide medical and rehabilitation services to people who use drugs. All treatment facilities, regardless of their status, must have the permission of the MoH to carry out drug treatment activities, and the MoH also supervises these facilities.
As of 1 January 2015 a total of 39 drug treatment institutions and 508 institutions with consulting rooms were operating in Ukraine. In addition, 48 facilities of the State Penitentiary Service had a drug treatment office, which provides preventive, therapeutic, diagnostic and rehabilitative care. The cost of diagnosis or treatment of drug users in state healthcare facilities, when it is related to their drug use, is covered by the state budget.
Opioid substitution treatment (OST) was implemented in Ukraine in 2004 (with buprenorphine), supported by Global Fund to Fight AIDS, Tuberculosis and Malaria (GFATM) grants, through a network of state-based healthcare facilities. Methadone maintenance treatment was initiated in 2007. The administration of OST is regulated by the recommendation 'Substitution maintenance therapy in the treatment of dependence syndrome' adopted by the Decree of the MoH in 2008. Since 2010 OST has been available in all administrative regions of Ukraine. The number of OST sites has continued to expand, and by the end of 2014 OST was available at 170 sites in 25 regions.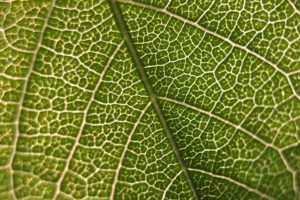 A quick look at what the science says about CBD and its proven benefits for humans.
Read More »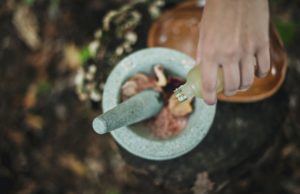 Treating anxiety and stress with natural remedies and herbal products can be very beneficial to your general wellbeing as opposed to treating them with synthetic medicine.
Read More »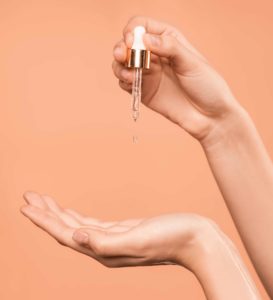 The restorative, antioxidant, and anti-inflammatory properties of CBD make it an increasingly popular ingredient in cosmetics. Do you know how to choose a CBD skincare product?
Read More »