Where to buy kratom in Croatia
Shipments are allowed when sent from an European Union member state where kratom is legal, regulated by the EU customs union in the Lisbon Treaty.
National drug strategy & laws
Adopted in 2012, Croatia's National Strategy on Combating Drug Abuse 2012-17 addresses problems associated with illicit drugs. It seeks to reduce both the demand for and the supply of drugs in society, while protecting the health of individuals, families and communities through an integrated and balanced approach to drug problems.
While the strategy is primarily concerned with illicit drugs, prevention programmes also focus on licit substances (e.g. alcohol, tobacco and prescription medications) and other addictions (e.g. gambling and the internet). Supply reduction activities also address performance-enhancing substances, as well as drug precursors, illicit drugs and new psychoactive substances. 
In Croatia, drug control is mainly covered by two legal acts: the Drug Abuse Prevention Act (DAPA) and the Criminal Code. The DAPA, passed in November 2001 and updated since then, regulates conditions for the manufacture of, possession of and trade in drugs, substances and precursors. It prohibits unauthorised drug cultivation, possession and trafficking and provides for fines for legal entities that are in breach of drug trading regulations and for individuals who cross the border without declaring psychoactive medicines. More serious offences are prosecuted under the Criminal Code.
Since January 2013, the possession of small quantities of drugs for personal use has been considered not a criminal offence but a misdemeanour under the DAPA.
Following a growing problem with new psychoactive substances, a generic approach to drug classification was introduced in 2014 to ensure that many substances are controlled under the relevant drug laws.
National treatment policy
The National Strategy on Combating Drug Abuse 2012-17 and the related action plan emphasise the enhancement of treatment quality to meet clients' needs. In Croatia, treatment is primarily implemented in the healthcare system and certain forms of psychosocial treatment are also available through the social welfare system, in therapeutic communities and associations, and in the prison and probation systems. Treatment services carried out under the authority of the state are funded by the Ministry of Health, the counties and the Croatian Institute for Health Insurance.
The central element of the Croatian drug treatment system is the provision of care through outpatient treatment facilities and primary healthcare, although hospital-based inpatient treatment and therapeutic communities are also available.
These services include individual and group psychotherapy, prescription and continuation of opioid substitution treatment (OST) and other pharmacological treatments, testing and counselling on a wide range of issues. Medication-based treatment is the most common treatment modality.
OST using methadone was introduced in 1991, buprenorphine was introduced in 2004 and Suboxone was introduced in 2009. Only specialised office-based medical doctors and treatment centres can prescribe OST; however, it is predominantly administered by general practitioners.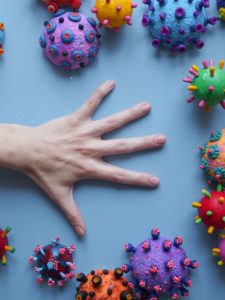 A recent study conducted by numerous accredited researchers have found that kratom (Mitragyna speciosa) has significant potential to alleviate COVID-19 pain. Considering that many health
Read More »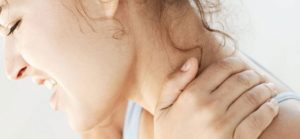 Is kratom effective to treat fibromyalgia? An honest discussion about the benefits kratom can provide to the ones suffering with the strong pains from this disease, including stories from people that found in kratom a relief to deal with their fibromyalgia.
Read More »

Vienna, Austria, 2020 "In reviewing a series of World Health Organization (WHO) recommendations on cannabis and its derivatives, the Commission on Narcotic Drugs (CND) zeroed-in
Read More »