Back To The Basics - Kratom Preparation 101
Let's face it. Kratom on its own does not have the best taste. In fact, it goes down about as well as a gourmet dish of blended grass. Search online and you are bound to find countless people desperate to cover up the taste. Like everyone else, I have spent years experimenting with different methods of varying results. I have consumed the equivalent of green pea soup and powdered asphalt in this process but eventually made it to the promise land…a kratom tea I could actually enjoy drinking!
I have written a detailed guide to my number one favorite method for making kratom tea. The best part about it is that it forms the perfect base for blending with other drinks or fruit blends which I will explore in a later article. With that said, lets get started.
First things first. You're going to have to decide what strain of Kratom you're using. If you're in pain, you should stick to red strains. Red Kali is a very popular choice. What many people don't know is that Maeng Da is also a red strain and does a great job being a well balanced "pain" strain. A red Indo would also do the trick as many people have found Indo strains to be a nice balance for them. Look to some of the green strains like the tried and true Bali or Green Malay if you need more of an energy boost for the day!
Kratom generally taste better with the addition of a sweetener. There are also a number of additions that are known to potentiate the effects of kratom. Here are just a few of the countless options.
There are a number of sweetener options. Regular sugar or artificial sweeteners are used most often. As a preference, I like to use fresh honey. Blue Agave nectar also has a unique taste.
Many people add lemon, ginger, and other tasty additions. In addition to enhancing the taste, it is shown that adding citric acid or lemon juice to kratom helps potentiate it. These citric acids help with absorption and extraction of the alkaloids.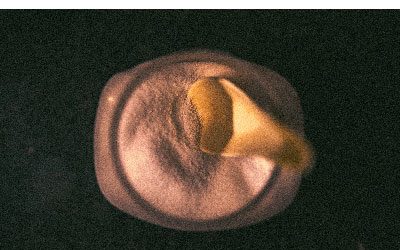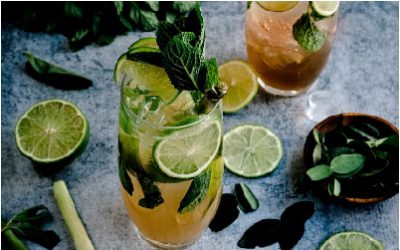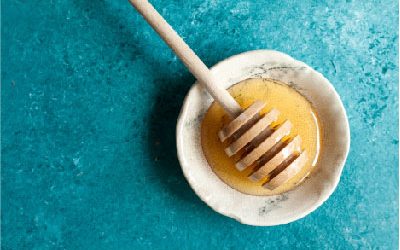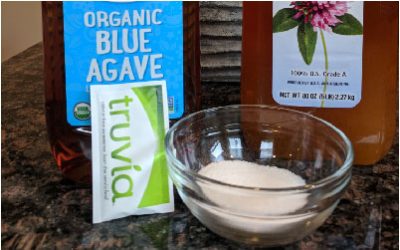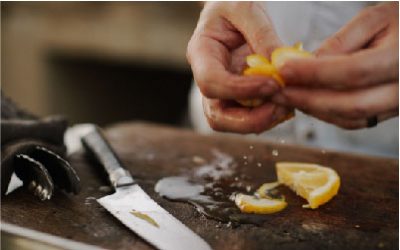 Remember the key to any good recipe is quality, fresh ingredients. Whether you enjoys Indos, Kalis, or stick to extracts, take great care in finding a vendor who is tried and true and you will reap all the benefits kratom has to offer for a well balanced physical and mental health. Learn more about where to access the best kratom in Europe below.
It's time to measure out your kratom. Most people online will recommend that you buy a cheap scale online to get exact measurements. I second that opinion. Whenever you are using something like kratom, it is important to know how much you're consuming. However, if you're in a pinch, 1-2 well rounded teaspoons should be sufficient for most people.
As a rule of thumb, a teaspoon should produce around 2.5 – 3 grams of kratom. Bring approximately 2-3 cups of water to a boil and mix your kratom together. While stirring, add any sweeteners or additions you may have. Let sit for at least 20 minutes and either consume while still hot or move container to the fridge.
If you want a cold treat for the summer, allow your mixture to sit in the fridge for several hours. As the kratom sits in the bottom of your container, it will become a more solid "sludge" which will make it much easier to pour into another cup. When cooled, you will have an amazing base which you can then mix with other drinks – fruit drinks, juices, let your imagination run wild!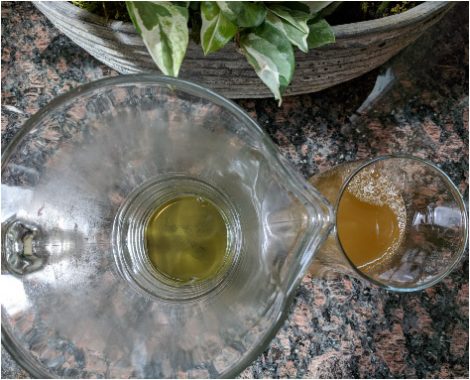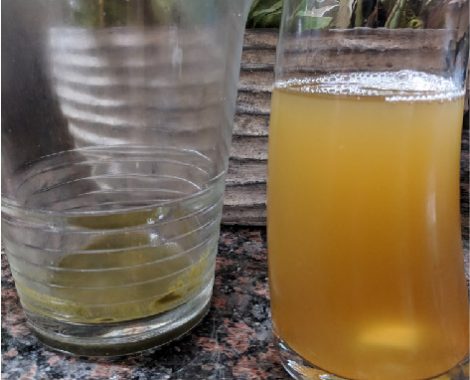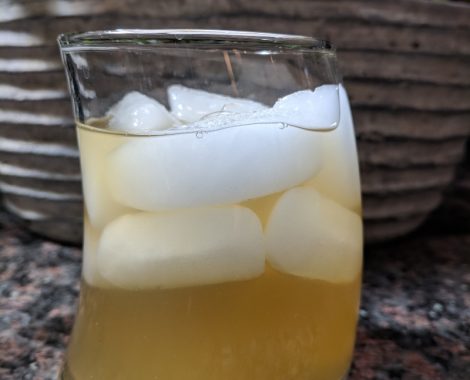 "My new summer favorite - Chilled to perfection"
One of my favorites to mix this with is approximately 250 ml of cold citrus green tea. You can also pour this separated blend into a fruit mix and blend. Remember that it is important to cycle your intake when using kratom and take days off each week to get the best out of it. Give this mix a try and you'll never see kratom the same way again!