Interesting news coming out of the Netherlands may make Spain the new cannabis capital of Europe.
Back in January, the Amsterdam City Council, headed by Mayor Femke Halsema, began to make headlines. Aside from agreeing to move their notorious "Red Light District"out of the city center, city officials are now moving to ban tourists from their famous cannabis cafes. Such a process is said to be a "phased approach" and will be fully in effect as soon as next year.
The reason for the ban is quite simple. It is a reset of Amsterdam as a visitor city. Instead of having visitors come to party, Mayor Halsema instead wants to promote the country's "richness, it's beauty and its cultural institutions." There is a fear, however, that banning tourists from the cafes will in turn send visitors to local street dealers to buy pot. If a black market ensues, visitors may be put at a safety and health risk.
Such cafes have been a mainstay in Amsterdam since 1976. So popular are the cafes, that according to a recent survey, 57% of tourists visiting Amsterdam citied the shops as a "very important reason" for visiting the city. 72% of all respondents reportedly visited these cannabis coffee shops during their stay.
Obviously, the closure of these shops will result in some negative financial implications. Prior to COVID 19, an annual average of 19 million tourists used to visit Amsterdam. There used to be 283 different cannabis cafes in the city to accomodate for such a high demand. Today that number sits at 166. City officials believe that only 68 will need to stay open to serve their local residents.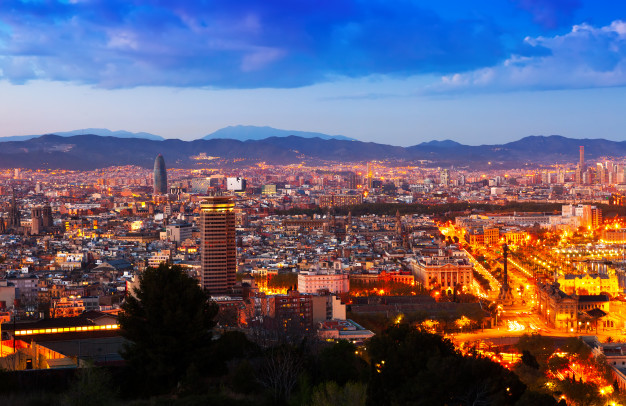 Can Spain fill the void?
On the other hand, Spain is seemingly entering its "Cannabis Renaissance." It is third behind the United States and Iceland as having the highest average cannabis use. Recreational cannabis is now even legally permitted in Catalonia, the home of Barcelona. Here, one can grow and consume cannabis for their own private use. Perhaps the most popular way to do this is by joining a cannabis club.
There are 400+ cannabis clubs in Catalonia alone, and 700+ throughout Spain. At these clubs, you do not "buy" cannabis, but instead "acquire it." Obtaining cannabis is a perk of being a part of the private club, for it is still illegal to purchase cannabis outright elsewhere. This is much different than openly walking into a cannabis cafe in Amsterdam.
Currently, these cannabis clubs are not meant for the average tourist. These private social organizations are designed to only allow members to invite non-members into the club. So, if you do not have a friend on the inside, good luck getting in. Some clubs, however, will let tourists be a part of their club if they have proper identification and are willing to pay a membership fee/adhere to their rules.
Looking ahead to post COVID-19, these clubs are very much so on the rise. They are instrumental in growing the Spanish cannabis economy and helping develop new laws and regulations around the plant. With Amsterdam moving out of the picture, Barcelona may be the next in line to take its place. The financial incentive is very high to do so.
Will Spain be the next cannabis capital of Europe? Only time will tell. 
Disclaimer: There is no content on the Kratom Science Podcast nor on KratomScience.com that in any way constitutes medical claims or medical advice. You should consult a medical professional for medical advice and we believe this sincerely. Take care.